Tony Trpeski
Partner | Auctioneer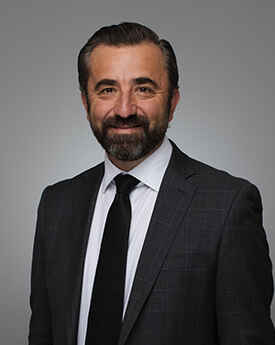 Property sales and marketing executive team leader with a 20+ year accomplished career record synonymous for delivering, sustaining revenue and profit gains within the highly competitive project development industry.

Exceptional communicator with a consultative sales approach, strong negotiation skills, outstanding problem-solving abilities and a keen client needs assessment aptitude.

Aggressively identifies opportunities, develops focus, providing tactical business solutions to maximise client outcomes and return on their investment.

Areas of expertise include:

Strategic Project Sales & Marketing campaigns
Pricing, strategy and feasibility to deliver successful outcomes
Strong Sales Presentations/Closing success
Budgeting, Forecasting, Planning & Analysis
Key Account Acquisition & Retention
Prospecting & Lead Generation
Customer Relationship Management
Sales Team Leadership/Training/Mentoring for large teams
Business development & growth
International sales & marketing channel relationships

Highly motivated, creative and versatile real estate executive with 20 years of experience in property acquisition, development and construction, as well as the management of large apartment developments.

Especially skilled at building effective, productive working relationships with clients and staff throughout the entire property fraternity.

Energetic self-starter with excellent analytical, organisational, and creative skills.