Alex Ah Key
Principal I Licensed Agent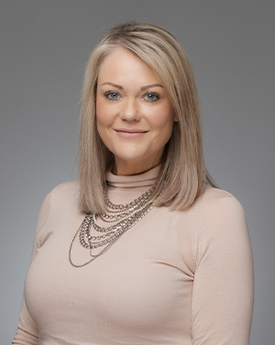 Energy, experience and heart – that's what you can expect from Alex.

Since starting in real estate in 1998, Alex has been at the forefront of our industry by keenly focusing on the customer experience. And it shows – with many prestigious awards behind her name at both a local and national level, including an induction into the Real Estate Industry ACT Hall of Fame in 2012 – an incredible accolade and Alex was the first property manager and individual agent to receive it.

Alex has led her own passionate and dedicated team to success since 2010 by offering a guaranteed 24-hour communication service for clients that is unique within our industry. This, along with her no-fuss approach and competitive fees ensures that her clients are happy, receive her full attention and that they never get lost in the crowd.

Alex's excellent knowledge of the Canberra and Queanbeyan market is second-to-none. Work with the best, work with Alex.
WHAT PEOPLE SAY
Simply outstanding
Simply outstanding. Having been a client of Alex AhKey and the Blackshaw Queanbeyan & Jerrabomberra team for many years, I could see where the amazing service, professionalism, honesty and warmth originates from. Alex has been utterly fantastic in supporting me with my sale, despite being interstate. From the start, she had it all covered and I barely had to do or worry about a single thing...
Set them far above their competitors
Working with this agency has been the most positive experience I have ever had with any agent, anywhere. Their professionalism, responsiveness, honesty and integrity set them far above their peers. The team are friendly, well trained and know how to take care of the tenants and the clients and all for excellent rates. I highly recommend Alex and her team, after 6 years I wouldn't go anywhere...
Highly recommended
Blackshaw Queanbeyan & Jerrabomberra have been managing my investment properties since 2013. I highly recommend them to property owners. Not once since they started managing the properties has any tenant been of concern to me. I also recommend them to future tenants because they are so prompt in notifying me about maintenance requests & organising tradespeople. – Diana
Incredible service – all the time
Thank you so very much. We greatly appreciate your professional approach & have developed a great respect for your expertise & advice. We look forward to a continuing prosperous & productive relationship for us all. – David & Alana
We look forward to a long working relationship with you
Thank you for the outstanding professional service you & your team have provided to us in managing our properties. We have recommended to you to many of our friends and will continue to do so. Your ability to respond so quickly, thoroughly & ensuring that you are taking detailed attention and care is amazing. Many thanks – Louise & Bruce
The best communication I have ever received
You are absolutely outstanding... providing honest, up-to-date information in a period plagued with uncertainty. I'm so impressed and I feel so supported. You and your team are doing an amazing job. My parents are in real estate & I've forwarded your email to them because I am so impressed. Best business decision I ever made was engaging your team to manage my investment. – Clair