Alex AhKey
Principal I Licensed Agent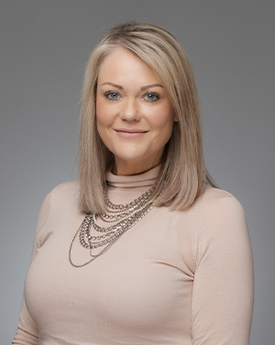 Energy, experience and heart – that's what you can expect from Alex.

At the forefront of our industry since starting in real estate in 1998, Alex's laser focus on providing the best client experience across both property management and sales has resulted in many prestigious awards both locally and nationally. These include 2023 REIA National Small Residential Agency of the Year, 2022 REIACT Small Residential Agency of the Year, and induction into the REIACT Hall of Fame in 2012 – an incredible accolade that Alex was the first property manager and individual agent to receive.

She is also proudly one of the only Property Management-based Principals in NSW and the ACT.

Since 2010, Alex has led her passionate and dedicated Blackshaw Queanbeyan & Jerrabomberra team to success by offering a guaranteed 24-hour communication service for clients that is unique within our industry. This, along with her no-fuss approach and competitive fees, ensures that her clients are happy, receive her full attention and never get lost in the crowd. Employing local people and giving back to the community – including Queanbeyan Blues Junior Rugby League, Queanbeyan Public School, and Ronald McDonald House – are hallmarks of Alex's approach and set the benchmark for her team culture.

Experience that's second-to-none. Work with the best, work with Alex.

2023 | Real Estate Institute of Australia's Small Residential Agency of the Year
2022 | Real Estate Institute of the ACT's Small Residential Agency of the Year
2023, 2020 | Role Model of the Year
2023 | Top Property Management Business Development Contributor
2023, 2022 | Blackshaw Property Management Office of the Year
2022 | Jenny Gowing Franchise Principal of the Year
2020 | 10 Years Loyalty and Service
2020 | Canberra Region Local Business Awards Top Real Estate Agency
2013 | REIACT Small Residential Agency of the Year
2012 | REIACT Hall of Fame – Residential Property Manager
2011, 2008 | REIA National Residential Property Manager of the Year
2011, 2010, 2007, 2006, 2004 | REIACT ACT Residential Property Manager of the Year
WHAT PEOPLE SAY
A five star rating all around
Outstanding market knowledge, communication and professionalism. We were highly impressed by Alex's, and James', expertise and professionalism. Their communications were first class, and they were genuine and honest in their engagement. We had great confidence that they had our best interests at heart. This was borne out in the marketing and subsequent rapid completion of the sale at an...
Upfront, attentive and professional
Blackshaw Queanbeyan & Jerrabomberra are a high quality real estate agency providing a professional and friendly team approach with a genuine commitment to service and outcomes. Their property management side is second to none in terms of being upfront, attentive and professional
I hope we will be in touch again in the future
Thanks so much for your flexibility, Alex! That means it's all sorted now - which is wonderful.
It has always been the greatest pleasure working with you and your team members.
I was so pleased to see you won an award recently - any recognition you receive is so well-deserved because you bring a unique 'value-add' to the professional services you and your team offer.
There...
We were over the moon
Alex was absolutely amazing to work with and assist with the sale of our home. I highly recommend Alex and her team for selling a property or renting a property out. Alex went above and beyond for the sale of our home and was exceptional. The outcome for our sale was amazing and we were over the moon with our sale price. For anyone seeking to sell their property or rent I would with not doubt...
Made the process very easy
Alex and her team provided great service managing my property. They made the process very easy, found a great tenant where a pleasure to work with. When I decided to sell, I was very happy to leave it in their capable hands and even in the middle of covid lockdown got me a great deal
We both are very grateful
Just want to take my time to write you a quick thank you message. I just moved from Sydney yesterday to here. And after 4 months being apart with Nelson, it feels home here. Both of us stayed here for first time last night, and we just want to let you and the owner know how much we love this place. How nice is it to wake up next to the beautiful golf course view! And how spacious and homey...
I am so grateful for all their help
I needed to find a new home in the Canberra/Queanbeyan area in about 2 weeks, and the Blackshaw team were invaluable in helping me achieve this feat in half the time. I am so grateful for all their help. They took the stress out of me finding a suitable place with all the COVID restrictions making things so much harder than normal for a long distance move. They were responsive, professional...
Great honest customer service
Fantastic customer service. Alex was incredibly helpful through the process of purchasing my first home, great honest customer service, fantastic communication and turnaround times. Alex's advice and friendly assistance helped make this purchase stress-free.
Wish we met her earlier
Most genuine agent to work with! Alex's open line of communication made for an incredible buying experience. We fell in love with our new home not just because of the beautiful property but because for once we dealt with an agent without their own agenda. Alex genuinely cares about the seller and new buyer of the property making sure everyone involved has a happy experience. Always available...
She displayed the highest standard of morals and ethics
Fantastic, very transparent & a record breaking Googong residential sale!! I want to give a massive shout out to Alex. She displayed the highest standard of morals and ethics I have ever seen. She was transparent with our sale the entire time and her honesty and work ethics are second to none! Thank you again Alex for your great work with all the potential buyers and us as vendors!
Simply outstanding
Simply outstanding. Having been a client of Alex AhKey and the Blackshaw Queanbeyan & Jerrabomberra team for many years, I could see where the amazing service, professionalism, honesty and warmth originates from. Alex has been utterly fantastic in supporting me with my sale, despite being interstate. From the start, she had it all covered and I barely had to do or worry about a single thing...
Set them far above their competitors
Working with this agency has been the most positive experience I have ever had with any agent, anywhere. Their professionalism, responsiveness, honesty and integrity set them far above their peers. The team are friendly, well trained and know how to take care of the tenants and the clients and all for excellent rates. I highly recommend Alex and her team, after 6 years I wouldn't go anywhere...
Highly recommended
Blackshaw Queanbeyan & Jerrabomberra have been managing my investment properties since 2013. I highly recommend them to property owners. Not once since they started managing the properties has any tenant been of concern to me. I also recommend them to future tenants because they are so prompt in notifying me about maintenance requests & organising tradespeople. – Diana
Incredible service – all the time
Thank you so very much. We greatly appreciate your professional approach & have developed a great respect for your expertise & advice. We look forward to a continuing prosperous & productive relationship for us all. – David & Alana
We look forward to a long working relationship with you
Thank you for the outstanding professional service you & your team have provided to us in managing our properties. We have recommended to you to many of our friends and will continue to do so. Your ability to respond so quickly, thoroughly & ensuring that you are taking detailed attention and care is amazing. Many thanks – Louise & Bruce
The best communication I have ever received
You are absolutely outstanding... providing honest, up-to-date information in a period plagued with uncertainty. I'm so impressed and I feel so supported. You and your team are doing an amazing job. My parents are in real estate & I've forwarded your email to them because I am so impressed. Best business decision I ever made was engaging your team to manage my investment. – Clair