Sean Rogers
Principal | Licensed Agent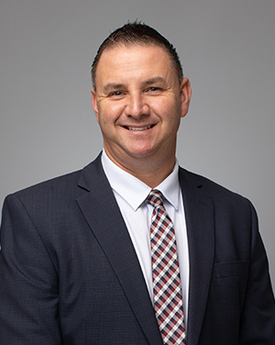 Sean has grown up in Canberra, spending his younger years in the Weston Creek area, which has provided him with exceptional knowledge of not only the Weston Creek area, but Canberra as a whole.

With over 20 years experience in a variety of customer service industries, Sean's ability to relate to both sellers and buyers throughout the sale process is second to none. Sean is committed to providing a personal and professional experience for all clients with an energy and drive that is sure to motivate those around him.

Sean's attention to detail is impressive with the aim to facilitate your real estate experience as stress-free and rewarding as possible. Always approachable and available, Sean will guarantee to guide you through your real estate journey whenever required and do so with a smile.

In addition to his real estate goals and passion, Sean is heavily involved in the Squash community in Canberra, at both a personal level, club level and junior level. Sean prides himself on taking time out to keep himself fit and healthy and also ensures that time spent with his children is also given equal priority to his real estate goals and commitments.



WHAT PEOPLE SAY
Expertise and Dedication: Why We Highly Recommend Him and His Team
It is with great pleasure that I write this review for Sean, who helped us sell our first home in Coombs Act 2611. From the moment we engaged his services, Sean went above and beyond to ensure that our selling experience was nothing short of exceptional. His professionalism, expertise, and dedication to his craft were evident from the start, and he consistently exceeded our expectations...
Simply the best!
Word of mouth told me Sean was great but I did not expect him to be absolutely amazing! Sean explained the entire sales process to me right from the start and helped guide me every step of the way. There were changes I had to make to the agreed sales timeline because of tradesperson availability, resulting in delays and none of this was a hassle for Sean. He held countless open homes, often at...
Outstanding service and result
From the moment we asked Sean if he could sell our apartment, he was on to it straight away! By the time we got home from speaking to him there were already emails from him discussing the suburb, surrounding properties, and estimated value of the apartment, he had also contacted our property manager giving notice of intention to sell! Sean is super organised and efficient. If we called him and...
The agent you want.
Could not be happier with Sean. We are selling and buying at the same time so we have come across a lot of real estate agents - Sean absolutely stands out as approachable, knowledgable, and professional. That right mix of knowing his craft, working to achieve a great result, but also being welcoming and friendly to potential buyers. Sean arranged high quality photos, wrote a perfect All Homes...
We were really happy with communication
Sean was fantastic throughout the selling process and made it feel easy. He provided us with both sales and rental appraisal for our property, this gave us options on how we wanted to proceed. His knowledge of the property value in the market helped us in selling our property on the higher end of the market range. We were really happy with communication on the progress of the sale, queries...